Coconut Granola with dried flowers
For 1 jar
85g rolles oeats
85g rolled spelt flakes
100g mixed nuts, coarsely chopped (I use walnuts, almonds and paranuts)
30g coconut flakes
50g sunflower seeds
2 tbsp coconut oil
2 tbsp agave syrup
superfood
2 tbsp goji berries
2 tbsp dried flowers (you can use the dried flowers from tea)
Preheat the oven on 160°C and line a backing tray with baking paper. Mix all ingredients expect the superfoods with your hands until.
Put the mixture on the baking tray and bake for 12-15 minutes. Stir here and there to avoid burning.
Add the dried superfoods when the granola is ready. Enjoy simply with yoghurt or top smoothies and muesli.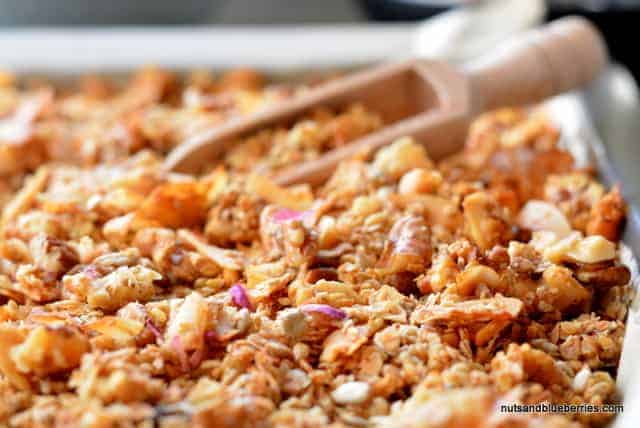 This post is also available in: Deutsch