This creamy raspberry smoothie is one of my absolute favorite smoothies because of the ginger and lemon flavour. It is a great combination of nutritients in this smoothies which are provides your body with lots of healthy benefits. You can enjoy this smoothie the whole year because of the frozen raspberries. It is so easy to stock frozen fruits and add in your smoothie.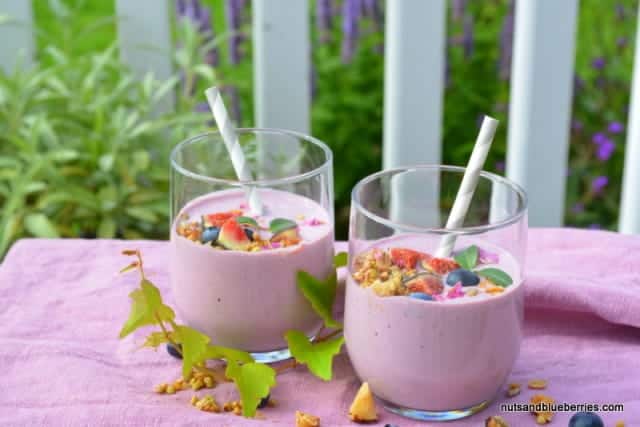 Creamy cashew raspberry smoothie
for 1 person
50g cashew nuts (soaked over night)
1 tbsp hemp seed
250ml almond milk (or any other milk you prefer)
50g raspberries (frozen)
1 tbsp lemon juice
1 tbsp Lemon zest
1 date
a Piece of ginger
a pinch of salt
optional
1tsp maca powder (I use organicburst)
Mix all ingredients together in a high Speed blender and top with fresh fruits and homemade granola.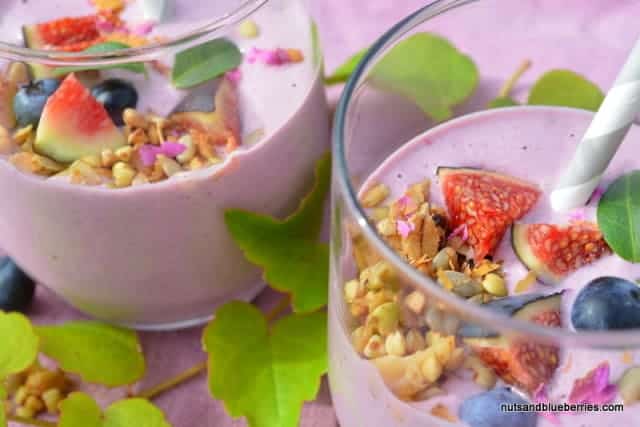 This post is also available in: Deutsch