Yes yes yes to ACAI BERRY MOUSSE!
I love adding superfoods in my breakfast to get more health benefits! My kitchen is full of superfoods. Need a second kitchen soon ;o). I also cook without but I love to have the option to add some if I like. You need less superfoods to get a high volume of health benefits. They are not that cheap but the invest worth it because you can stock them a long time. You can also pimp up your health with fresh vegetables and fruits for sure but to get an extra boost of essential nutrients superfoods are the really best decision. I add them for round about one year and I feel fitter and my skin is more healthy and my hair is stronger. My husband told me every day that my skin is so soft (maybe he only say that to make me a compliment ;o)).
Acai is one of my favorite superfoods because of the great color. The Acai Berry contains essential fatty acids like omegas-3-6 and omega-9 oleic acid. Acai berry has a super high ORAC (measure of antioxidant capacity) of 70,000 and antioxidant Vitamin E and polyphenols (that make it so purple).
I tried out different ACAI products and the best I used is the ACAI from organicburst. I love the company mentality. The products comes from co-ops of local people that collect the berries in the rainforests. It is real organic and the company is very transparent. You can see their work and cooperation's on their homepage and on their 2 Instagram account. For more information check out my post about organicburst.
You can easy top this ACAI BERRY MOUSSE with fresh yoghurt (for vegan coconut or soy) and self-made granola. I don't find a better recipe than my coconut granola. Still searching to add a new one. If you has an idea I'm very happy to hear about it and to test it out. My coconut granola is made with different seeds and nuts. I bake it with coconut oil and agave syrup. You find the recipe here: Coconut Granola with dried flowers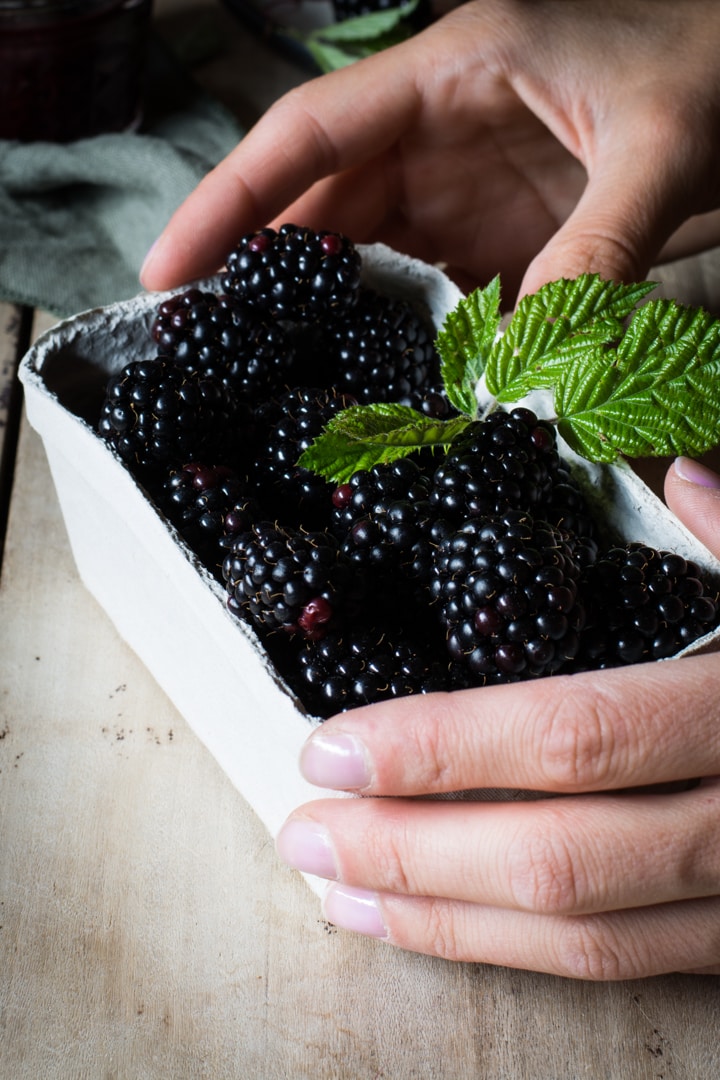 Acai Berry Mousse with yoghurt
Author:
Nutsandblueberries
Ingredients
70g blueberries
50g soaked cashews (soak overnight in water)
2 dates
Pinch of almond milk
1 tsp ACAI powder
Topping
100g Yoghurt
Coconut Granola
Instructions
Mix all together in a high blender.
Take care not using too much milk because it will turn in a smoothie and not in a mousse.
Top with fresh yoghurt and granola, nuts or seeds of your choice.